Spherical Designs
Imagine that we want to scatter a certain number of points on a sphere--how can we do it in the most "uniformly balanced" way? The answer might be obvious in certain cases, but far less clear in others. Consider, for example, the sphere \(S\) in \(3\)-dimensional Euclidean space, and suppose that we need to place six points on it: the most balanced configuration for the points is undoubtedly at the six vertices of a regular octahedron (for example, at the points \((\pm 1, 0, 0), (0, \pm 1, 0), (0,0,\pm 1)\) in case the sphere is centered at the origin and has radius 1).
The answer is perhaps equally clear for four, eight, twelve, or twenty points: place them so that they form a regular tetrahedron, cube, icosahedron, and dodecahedron, respectively. But how should we position five points? Or how about seven or ten or a hundred points, and how about higher dimensions? How can one do this in general?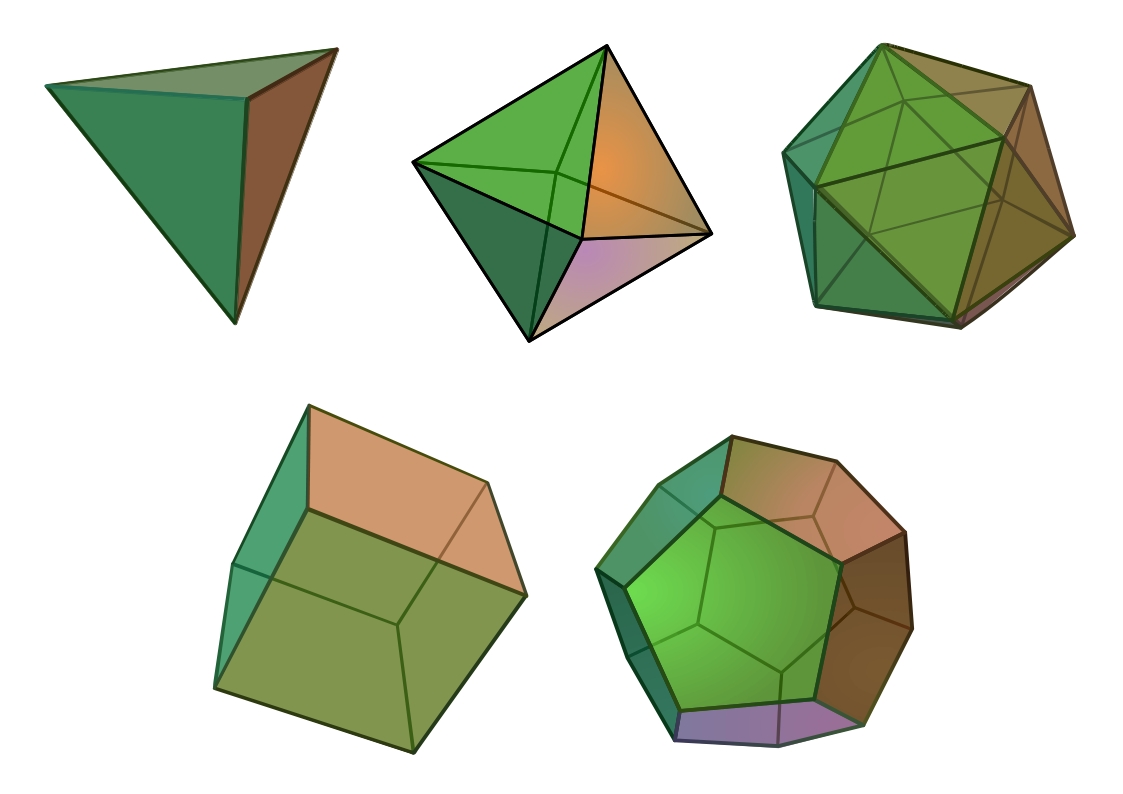 The answer to our question depends, of course, on how we measure the degree to which our pointset is balanced. For example, in the case of a packing problem, we want to place our points as far away from each other as possible; more precisely, we may want to maximize the minimum distance between any two of our points. Or, when addressing a covering problem, we want to minimize the maximum distance that any place on the sphere has from the closest point of our pointset. There are several other reasonable criteria, but the one that is perhaps the most well known and applicable is the one where we maximize the degree to which our pointset is in momentum balance: this configuration is referred to as a spherical \(t\)-design. Here \(t\) measures the degree to which the pointset is well balanced: \(t=1\) corresponds to mass balance, \(t=2\) means that the points are in both mass balance and inertia balance, and so on. A central question about spherical designs is to determine the smallest number of points that may form a spherical \(t\)-design. A version of this question was featured as "Problem 7" in Steve Smale's article Mathematical Problems for the Next Century (1999).